Devonport Dark Chocolate with Hauraki Salted Caramel 80g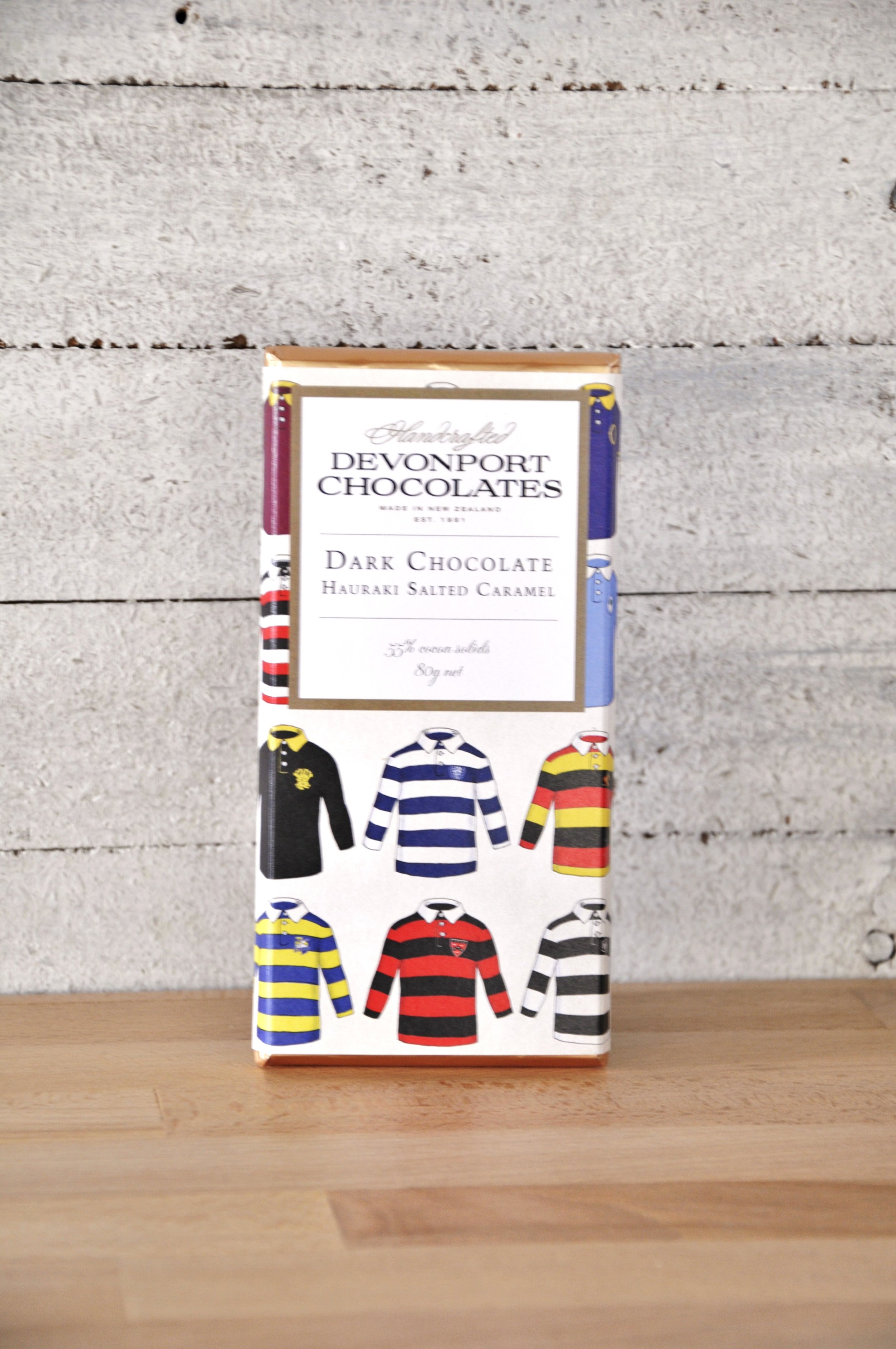 Devonport Dark Chocolate with Hauraki Salted Caramel 80g
We have supplied Devonport Chocolates with salt for a few years now and this is their latest offering.
Hand crafted indulgence. Decadent 55% cocoa solids dark chocolate with the delicious crunch of Hauraki Sea Salt and caramel pieces. The outstanding rugby jersey pattern on this chocolate bar was designed by New Zealand artist Tanya Wolfkamp. @tanyawolfkamp.
Ingredients. Dark chocolate 55% cocoa solids, cocoa mass, sugar, cocoa butter, emulsifier (soy lecithin<1%) natural vanilla flavouring. Caramel kibble - Sugar, glucose, butter, salt, water, soy lecithin, natural colour (150A) natural flavour, Hauraki Gulf Sea Salt.
Gluten free. Produced in premises that also uses nuts. Hand made in New Zealand from local and imported ingredients.
Not for resale. 80 grams net.